2011 CHC REACHES OUT - JAPAN AND BEYOND
UPPER VALLEY SUPPORTS FUNDRAISING IN THE FACE OF TRAGEDY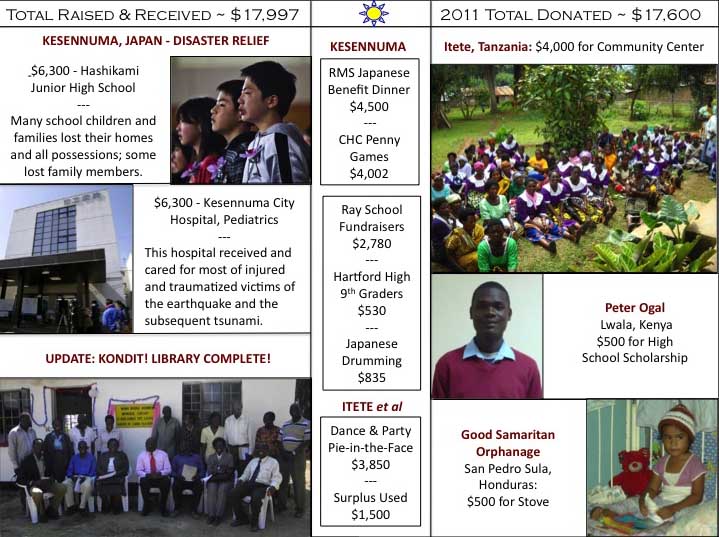 2011 ~ CHC RAISES & GATHERS FUNDS
FUNDS RAISED & GATHERED

FUNDS DISTRIBUTED

CHC Penny Games

$4,002

Kesennuma Hospital, Pediatric Unit

$6,300

RMS Council Benefit Dinner

$4,500

Hashikami Junior High School, Kesennuma

$6,300

Bernice A. Ray School

$2,780

Itete Community Center, Tanzania

(CHC Surplus) $1,500

Hartford High 9th Graders

$530

Itete Community Center, Tanzania

$2,500

Japanese Drumming Benefit

$835

Lwala High School Scholarship

$500

SUBTOTAL FOR JAPAN

$12,647

Good Samaritan Orphanage, Honduras

$500

CHC Dance & Party

$3,850

2011 TOTAL RECEIVED

$16,497

2011 TOTAL SENT FOR PROJECTS

$17,600
EARTHQUAKE AND TSUNAMI DEVASTATE COASTAL JAPAN: MARCH 11, 2011
CONTACTS:
Kazune Matsuoka (RMS '12)
Ariko Matsuoka (mother)
Tetsuo Sato, Ariko's Uncle and Pediatrician at Kesennuma Hospital
Japanese American Community

Kesennuma was near the epicenter of the earthquake and thousands of its 74,000 citizens were reported missing following the devastating earthquake and tsunami. Over 350 school children were among the homeless and took refuge in the upper floor of the elementary school. A week later the parents and school staffs decided to celebrate the children with graduation ceremonies. This is our city too, and we were honored to be asked to help the children and families through contacts in the Japanese American community of the Upper Valley.
DR. SATO'S PICTURES SHOW KESENNUMA BEFORE THE TSUNAMI
DESTROYED ONE THIRD OF THE CITY ALONG THE COAST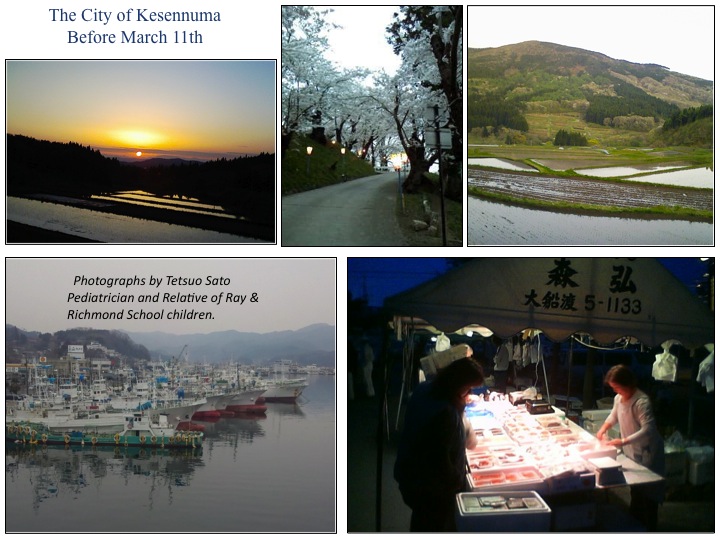 NEWS PHOTOS SHOW MASSIVE POWER OF THE TSUNAMI WAVES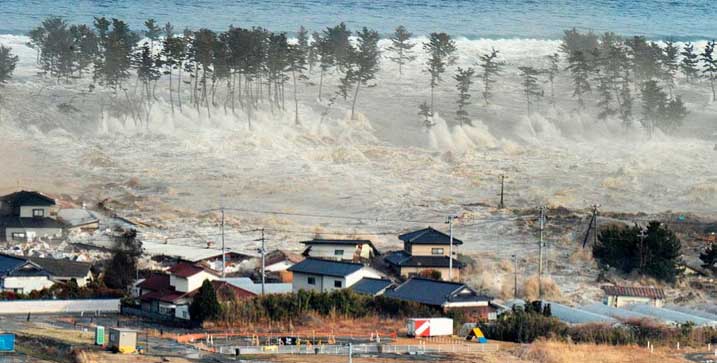 30' waves crash over Miyako City tsunami barrier. Photo by Mainichi Shimbun, Reuters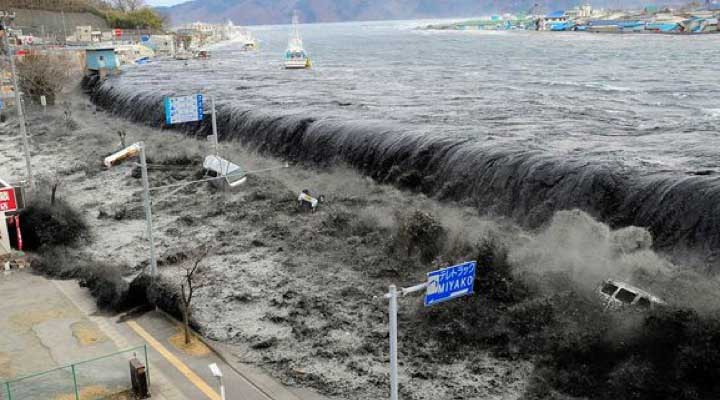 | | |
| --- | --- |
| This picture shows WHY the tsunami barrier was breached: the earthquake dropped the land down 3' feet! | Photo by Kyoto/Reuters |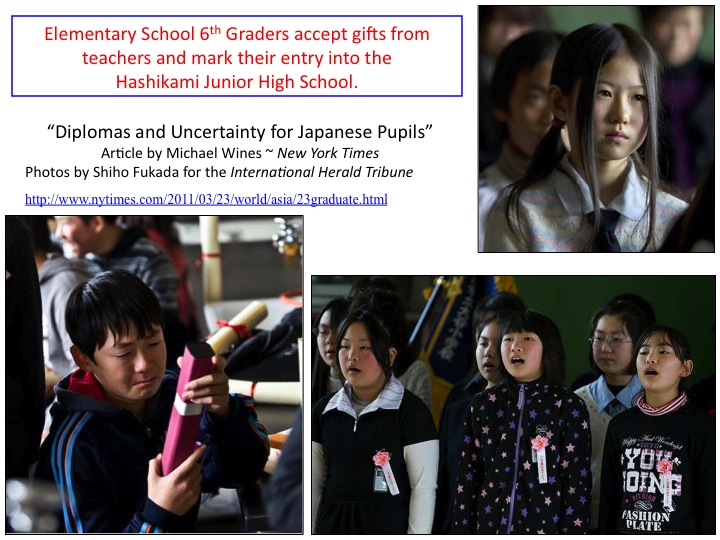 YOUR SADNESS AND COURAGE HAVE INSPIRED US ALL

The Kesennuma school and its wider community decided to go forward with the traditional March graduations from their elementary and middle schools. Sixth and ninth graders, many without homes or belongings, accepted their diplomas and gifts from teachers and parents. This event was scheduled for the week after the earthquake and was postponed until March 23rd. Standing up and supporting each other took real courage, and all of us in Children Helping Children, at the Richmond Middle School, and in the wider Upper Valley honor their strength and courage. We hope our thoughts and contributions will ease the transition to a more stable future for all.

THE HEARTS AND CONCERNS OF
ALL OF US REACH OUT TO OUR CLASSMATES IN JAPAN.
Submitted on July 18th, 2011 by Jody Horan:

Yesterday, the Japanese women's soccer team defied all odds and predictions: they beat the Americans in the final game of the World Cup. We send our heartfelt and sincere congratulations to the Japanese athletes, who fought so hard to bring pride and joy and hope to their nation - especially to the children of Kesennuma and the other coastal cities who have lost so much.